(it's free!) Link your Industrial IoT sensors to Tools.Valarm.net and remotely monitor water, air, assets, equipment, anything, anywhere!
Whether your organization needs to monitor water, air, tanks, vehicles, or any other assets, you'll monitor anything, anywhere.
Purchase credits ($6/month per device, bulk discounts available) for powerful functionality to remotely monitor your organization's valuable assets. Tools.Valarm.net gives you real-time mapping (2D & 3D), graphing, tracking, historical analysis, alerting and APIs.
Tools.Valarm.net is used around the world in industries like water resources management, pollution & air quality monitoring, chemical distribution & tank monitoring, flood & water monitoring systems, bridges & engineering, remote environmental monitoring, smart cities & government agencies, fluids & water usage, fleet vehicles, trucks, & trailers loaded up with industrial equipment & assets.
Take a gander at our Customer Success Stories Page to see who uses Tools.Valarm.net to remotely monitor things like:

Have a look at www.Valarm.net and our blog for more info.
Your Industrial IoT devices, sensor hubs, and sensors are available at Shop.Valarm.net.
Questions?
Please don't hesitate to
get in touch
at
Info@Valarm.net
if you've got any questions.
Valarm Tools Cloud uses advanced HTML5 and CSS3, and is designed and tested with the latest browsers from: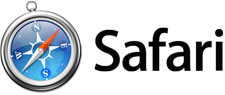 Internet Explorer (any version) probably won't work at all.
Why not?
To keep our costs down
and help enable our ridiculously low prices. You can
read more from Wired
.